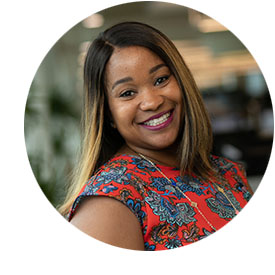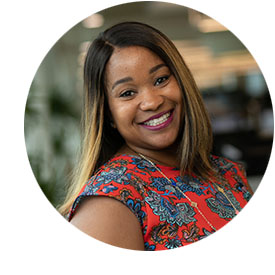 In just under a year as our Marketing Director, Elisa Bell has achieved – and learned – a lot. As well as exploring a new industry, she has launched a brand refresh, taken the creative lead on winning proposals and tackled digital user experiences. All with the view of putting the customers first.
Working for a progressive company that's willing to try new things and take risks means I've been able to do so much in the year I've been here. It's really fulfilling – and challenging. Some of the projects I've been working on only come around every five or 10 years. For example, being able to make radical changes to branding and tone of voice. At other companies, projects like this can take months of approvals, but here the leadership is aligned and excited about the work. It's been phenomenal.
I think that having such a flat and open organization allows us to bring things to life faster. Recently I was at an industry conference and the things I was talking about – like dynamic tolling, how we interact with our customers, our current trials – were seen as very innovative. The trick is not to get too caught up in that. The great thing about new ideas is that we're making our roads and our services better. It's that customer focus which sees us attacking big changes head-on, rather than hesitating.
We have to morph with our customer. If they expect to interact with brands and services digitally, we need to give them what they want. We put the customer first in everything we do. You can see it in how we work with our communities: in the grants we give, and the decisions we make. Obviously as a private entity, we want to make money but we don't want to do something that will be detrimental to our communities and our customers. That integrity and high level of ethics makes me feel good about marketing these products and these services to people.
Our vision of really connecting and constructing communities through transport clearly comes through in everything we do.
I always tell my team, if you aren't making mistakes then you probably aren't pushing yourself to try new things. No one get things right all the time, but that's how you optimize and learn to do different things. People development is something I take very seriously, and I think a lot of the managers do at Transurban. My goal is to help my team reach their next level and their career potential: to help them realize their dreams and aspirations.
There's always an energy in the office. Even when we're busy it never feels heavy and no one is down in the dumps due to stress.
We work very hard at Transurban – it's rare to find at a company that works this fast – but we have our priorities straight. Even in a situation where everyone is putting in longer hours or working intensely, it doesn't feel negative. It still feels light, and people are happy. And everyone realizes that people have lives and personal passions outside work. We're supported to strike that balance. I have two young kids, so flexibility is something that's always been important to me and I definitely have that here.
We're a people-first business. It's a part of our culture internally and it comes through externally as very genuine and sincere, because that's just how we act. That's how we make business decisions and how we treat each other as an organization.