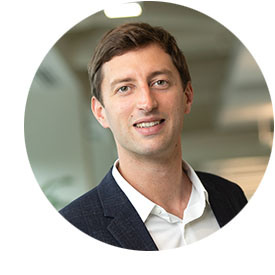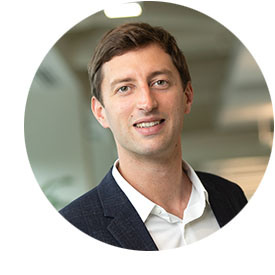 With a career spanning seven years and two continents, Arnaud is highly experienced. But since joining Transurban, almost every day has brought something new.
There are a lot of things that are different at Transurban, starting with the scope of my role. It's new for me to work on a project beyond the bid itself. Before I joined, I was working as an adviser, but here I'm going into execution. This is a new experience and a huge opportunity.
The ability to adapt to a new agenda is key at Transurban. It's dynamic and fast paced. So it takes flexibility from the team to make it work, but also from the business. They definitely flex to accommodate individual needs - I live in New York and my team are in Virginia, and I travel to Montreal regularly too. When I came on board, we arranged for me to work remotely. This sort of flexibility is new to me but it works, and the company have been very accommodating.
That flexible approach also applies to how we do business. Usually, a large engineering firm will wait for projects, but here we communicate with our stakeholders to make projects happen. We don't wait for the market to come to us: we go to them. A great example is the first project I worked on: the A25 bid in Montreal.
The team in the US had the idea of going to Montreal, which initially seemed like a crazy idea. This is a country where you don't speak the language, where the business has no foothold, but the team researched the market to show senior leaders that Montreal was the right place for Transurban. What stood out for me was the willingness of the board to listen to the local team. If it's a good idea, people get on board with it.
Expanding into Montreal was a great idea. It's a city that's aligned to our strategy – and it's not the only one. There's huge potential with other cities across North America. Places that are ready for Transurban, where we can improve the quality of life for residents.
It's a genuinely exciting time to be here – to go into new markets with a strategy that we don't just understand, but fully embrace.
The mindset here is one of improvement. People are passionate about what they do and are constantly trying to improve safety and customer operations. We care about getting it right. For example, there was a previous bid that we didn't win. The competition was quite aggressive but our approach was that we didn't want to win the project at any cost. We didn't want to compromise the quality of our service, or the experience of the road user. So just because we didn't win doesn't mean we did something wrong.
We put much more emphasis and investment into working with local government and communities. We're also a business that likes to reflect the places we operate. Being local, participating in workforce development, taking part in community programs – all of these things are genuinely important to the company. It's another thing that's new to me. You expect companies to do it to a degree, but it materialises here more than anywhere else.