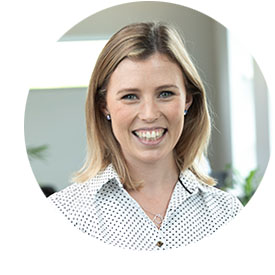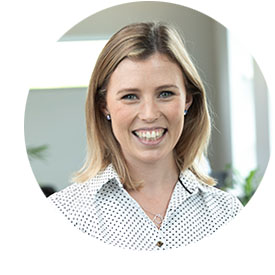 Since joining Transurban 36 months ago, Adelaide's career has grown – fast. From a Business Analyst in our Melbourne, Australia office to the first Business Analyst, and then Senior Business Analyst, in our US operation, she has come a long way in a short space of time.
A lot has changed in the two and a half years since I joined Transurban. But from day one, I had the complete trust of my manager; they really believed in me and were incredibly supportive. So after the first year, when I wanted a change, I didn't hesitate to put myself forward for a role in the US. That was 18 months in.
The stars definitely aligned for me with the opportunity, but I also really wanted to take my career further. At Transurban those opportunities are there if you want them, which is refreshing. It keeps things interesting. There are people who have been here a long time and it's because, as the company has changed and grown, it's developed into something new – and so have they.
Here, you don't feel like you're working for the same company, doing the same thing. You can grow within Transurban and make it what you want – it's like a choose your own adventure!
Coming from a team of around 30 in Melbourne, moving to Virginia has been a big change – and not just the difference in temperature. The work here is fast-paced, even for Transurban. The team is smaller too – less than 200 – but we punch above our weight in terms of the work we do. We all want to deliver and do a good job, which makes it a very motivated place to be. Everyone wants to contribute and we work hard, but that's recognised and rewarded. We have a small family feel but also all the perks and luxuries of a large corporate.
It's my job to close the gap between what business wants and what the project team needs to arrive at a solution that's fit for purpose and right for the customer – without stifling ideas. The project I'm working on now is a really exciting example of that. It touches all elements of the business in a complex environment: pulling together what's happening at the roadside with these great new technology suites. It's a real-time, pay-as-you-go app that applies Transurban product design with the latest and greatest technology out of California. It has huge potential for the road user too.
There's so much that goes in to what we do that people don't see. I work on all sorts of projects, from extending physical infrastructure to auditing financial reporting processes. They're all really important but they're less immediate for the customer. So it's really cool for me when I work on something like the app. People can download what I'm working on from the app store, which is great.
It's front-of-mind for us to embrace disruptive technology. We have to disrupt ourselves to stay successful.
One of the ways we disrupt is by valuing difference. We have a lot of senior leaders who are women, which is important to me. But we also embrace different backgrounds and experiences and views of the world. Because that's how you create something different that adds value for the people who use our roads. Projects like the app make it easy for people to switch to the Expressway, so they can enjoy a better experience or get home to spend time with their family. And that's really what we're selling. That's what I do.